have collected all the wood series!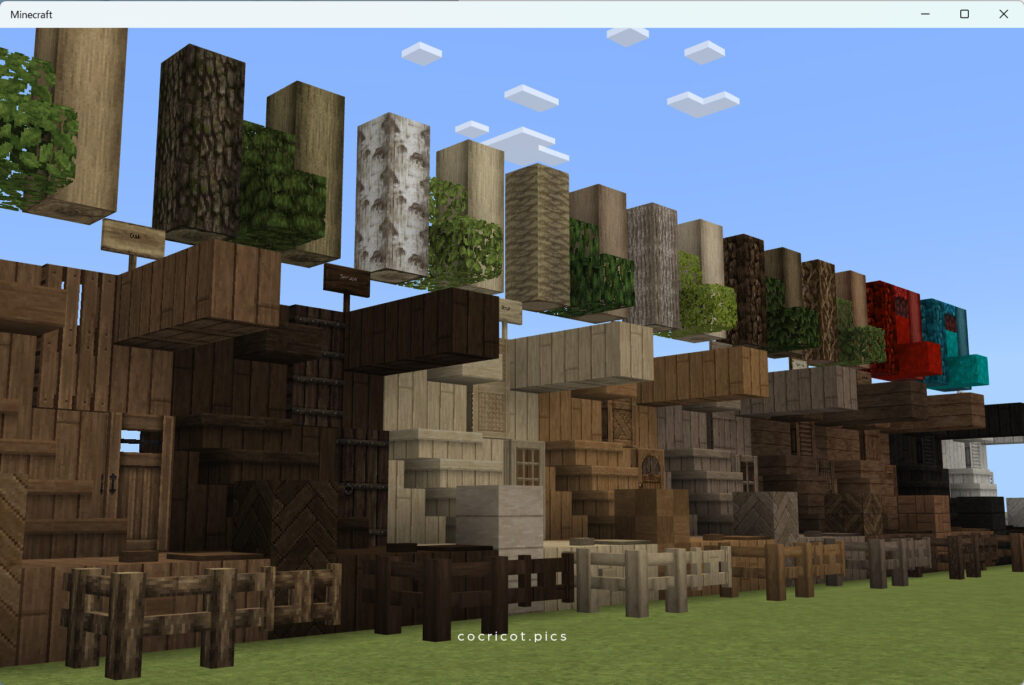 Actually, all the data from late April last year was lost, so the wood series tweets that I had posted disappeared… I had to collect them again from old data.
From left to right in the picture below are Oak, Spruce, and Birch.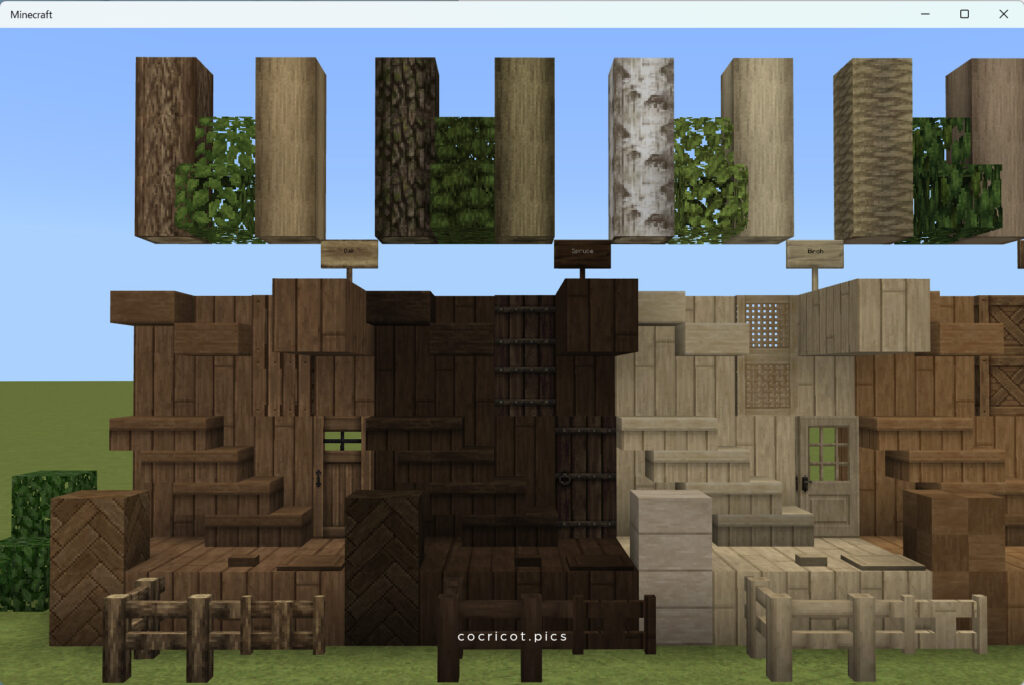 I have used the colors of the Brown, Dark, and Clear wood from the 1.12.2 MOD for the wood series.
I made the Oak fence and fence gate out of logs!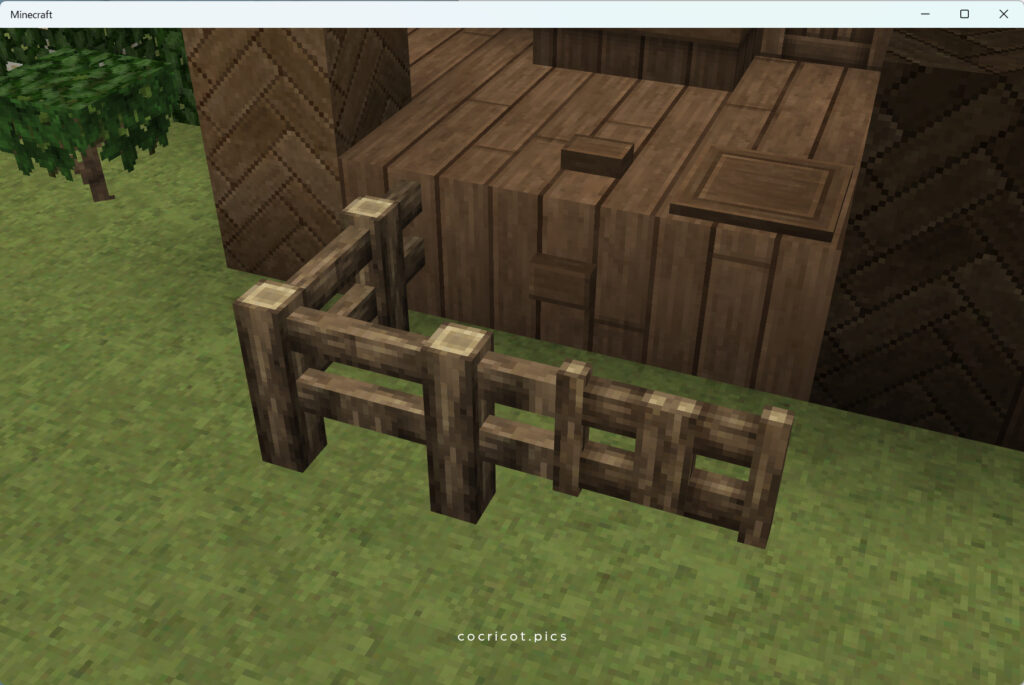 The signs have a sliced log appearance.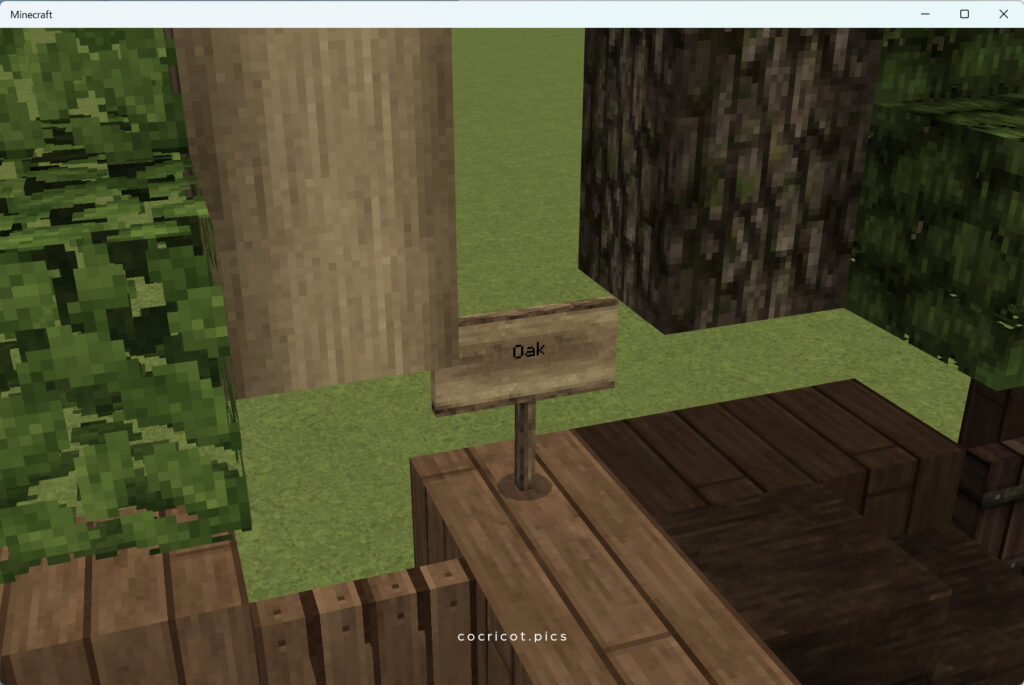 Also, I used different types of wood for each block of the double half!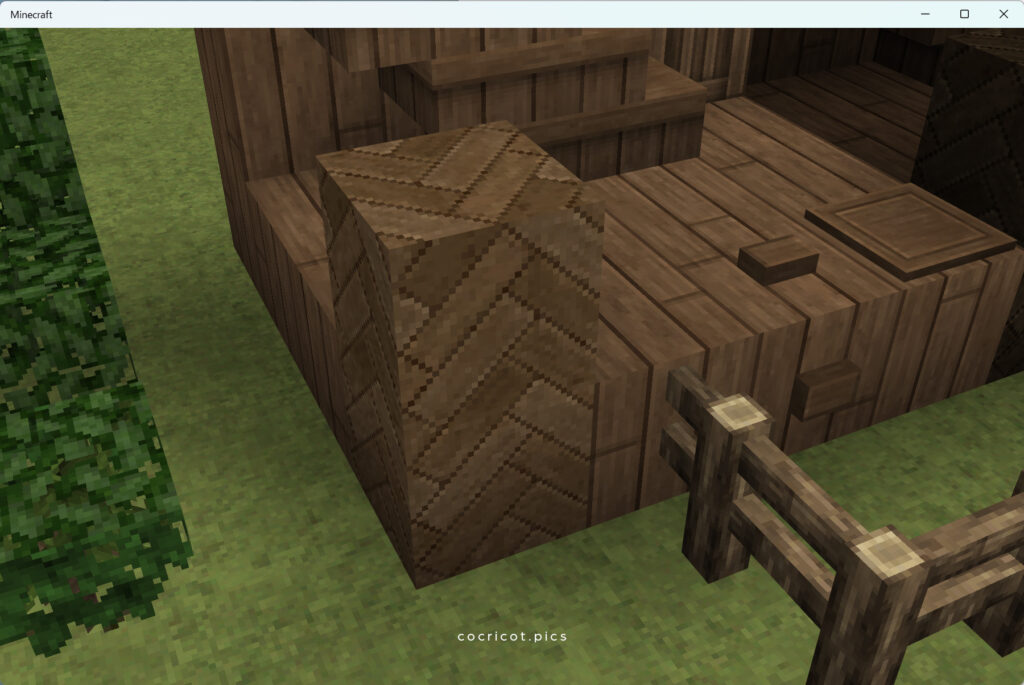 I also like the Birch and Jungle trapdoors.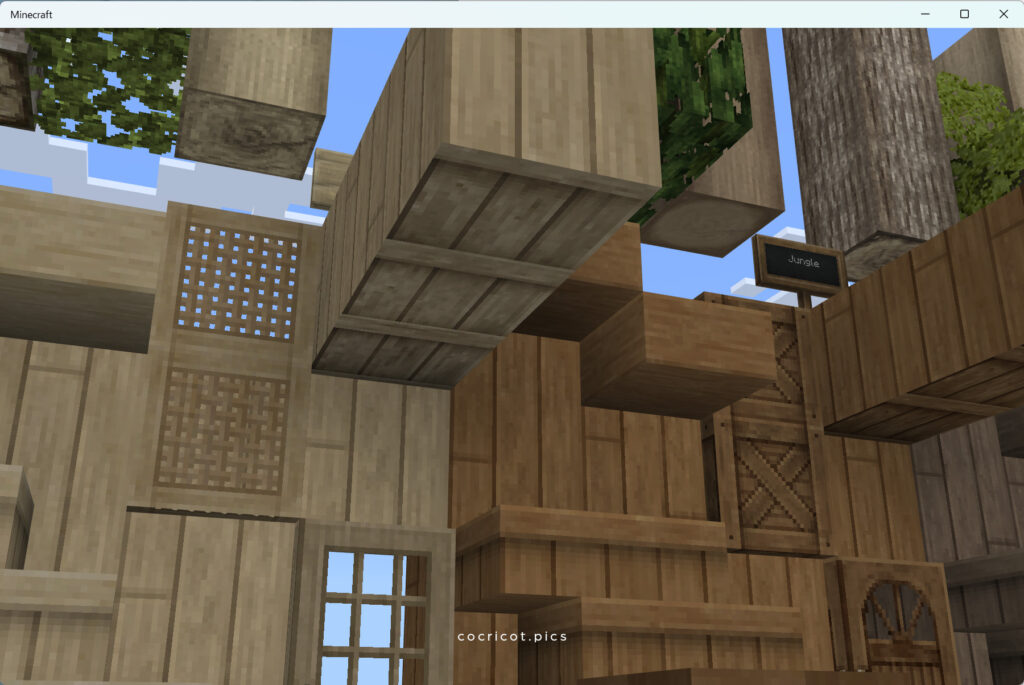 Next, from left to right in the picture below, are Jungle, Acacia, and Dark Oak.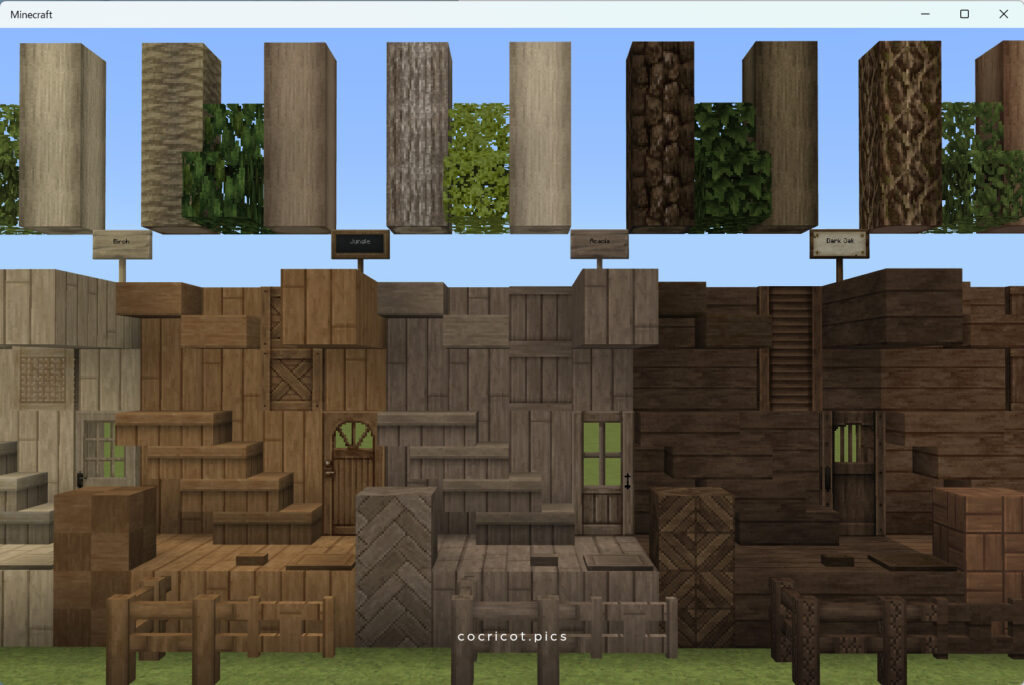 If we're talking about the 1.12.2 MOD, those colors are Natural, Sea Drift, and Antique. I like the overall antique feel of the Dark Oak.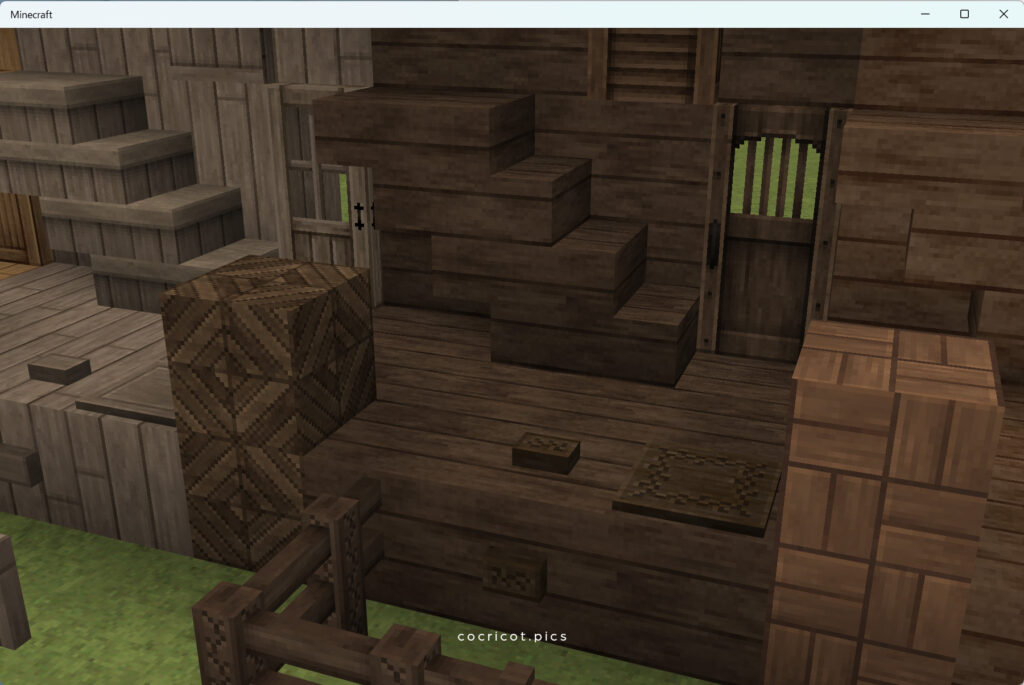 And then, from left to right in the picture below, are Mangrove, Crimson, and Warped.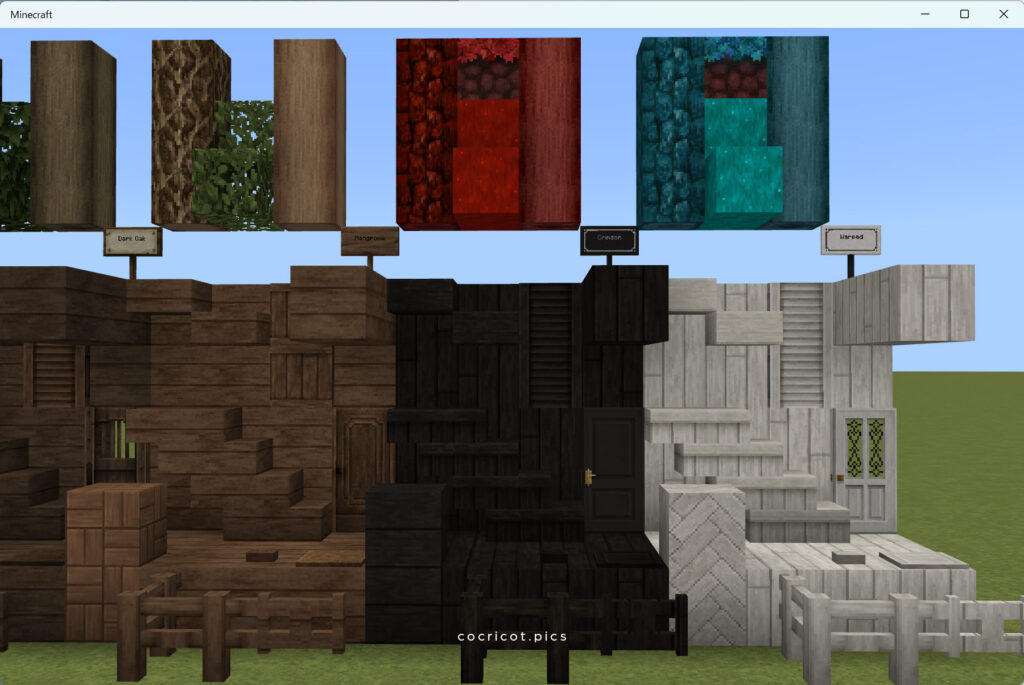 Mangrove has a similar color to Oak, maybe with a slight reddish tinge. While Oak has a log-like appearance, Mangrove incorporates a more basic or rustic feel.
I made the Mangrove pressure plate look like a doormat.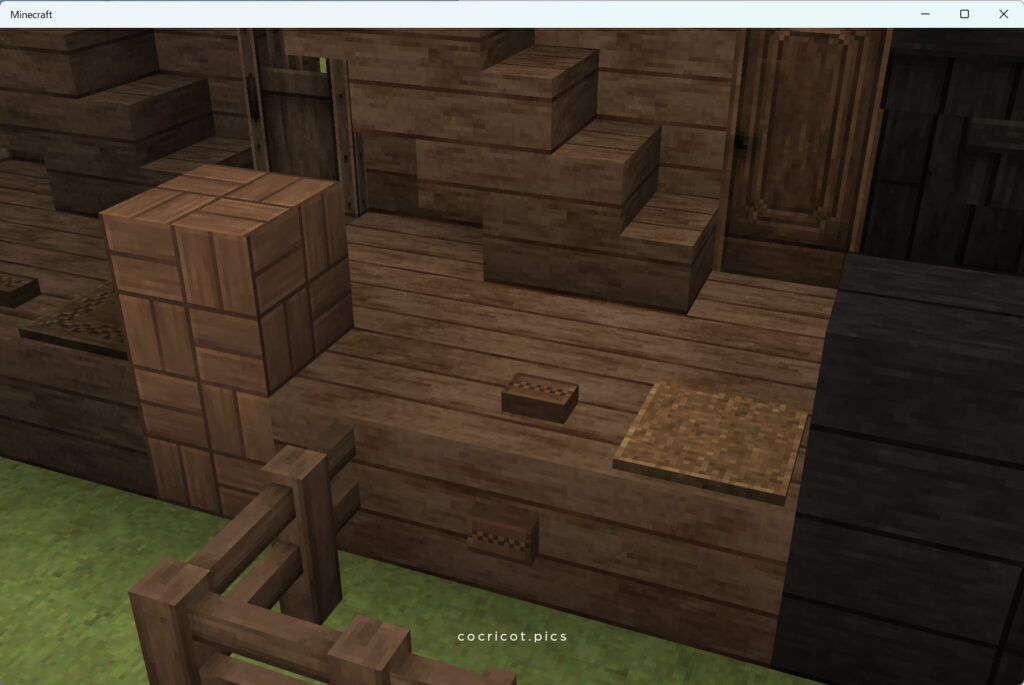 I used Black for the Crimson and White for the Warped.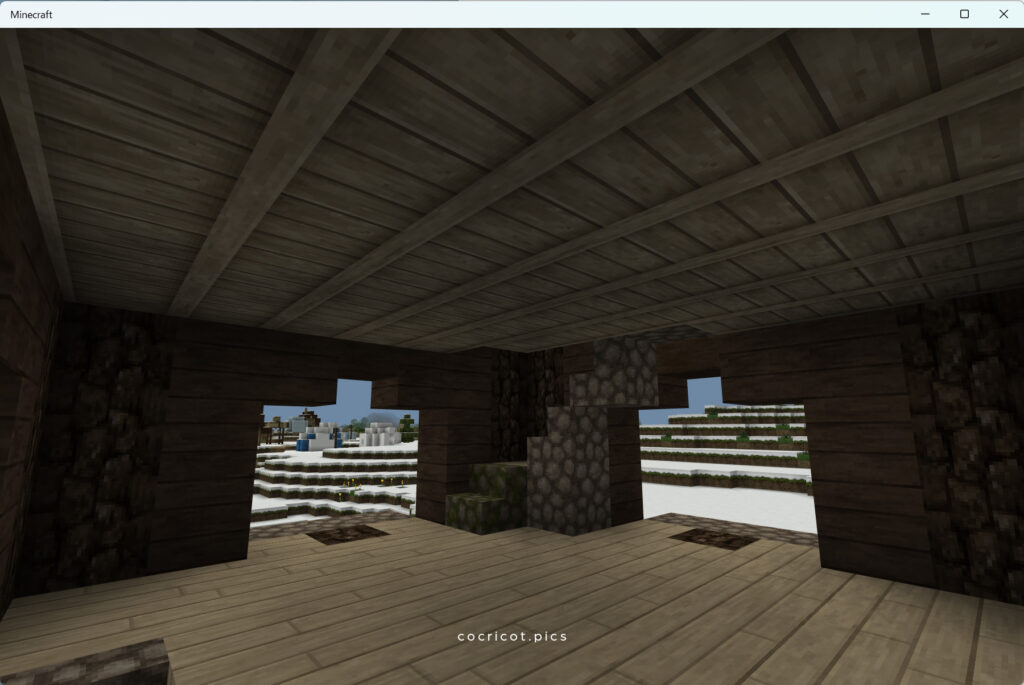 For some of the woods, I used a texture on the underside that gives the impression of ceiling beams.
It really helps with building!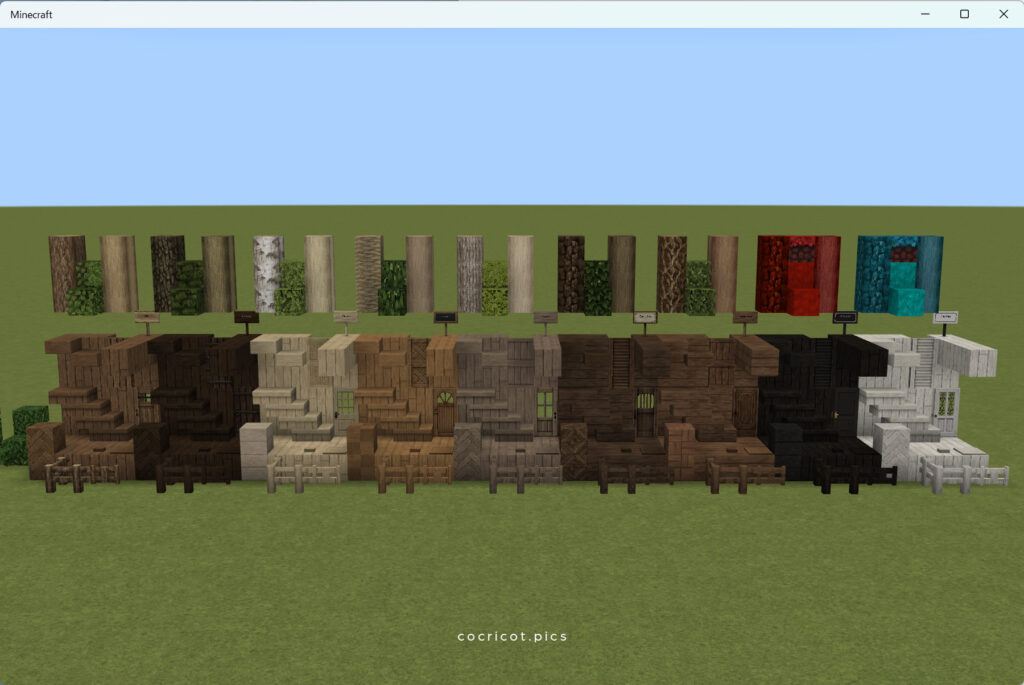 Unfortunately, Bedrock doesn't allow for block UV locking, and the models can't be changed, which makes it difficult to make stairs and fences like in Java edition.
But I did my best to create something that works well for Bedrock. Next up is the stone series, which has so many types.
Oh boy!